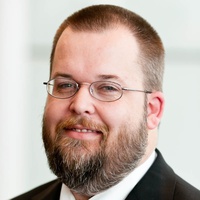 Do you need a well rounded production oriented experienced unix system administrator? One who can both work with the big picture, and dive into tasks that are new and unique? One whose principal interest is your customer base?
Today, I work at Apple. I can't speak to what I actually there, for NDA reasons. My prior experience may suggest what I'm likely up to now; as well as any likely match for your needs in the future.
At Yahoo, I held the title of "Distinguished Architect", in Operations. I provided consultation on wide scale initiatives within Yahoo that would ultimately directly or indirectly impact every property within the company. IPv6 was my primary focus. I worked with our edge team, our network team, and our security teams on cross-functional efforts. I sat on the Tech Council, looking for ways to help our teams deliver sustainable products, and to better interact with the infrastructure. I maintained the operations architecture role from 2007 until 2016.
I have had 8 years of being a Production Engineer for Yahoo, Inc; maintaining a demanding 24x7 production environment for the Inktomi Search Engine. That role was responsible for all aspects of production from when the hardware is turned over to us, to the customer facing experience. We provided the OS, the OS install environment, application management, data management, performance metrics, and all the glue in between. This includes networking, redundancy, failover, and BCP. We provided consultation to developer groups to ensure that scalability, stability, and security goals are met. We balanced change management with flexibility and customer risk/benefit. Everything was our domain except for the actual search engine and crawling software.
I also have 3 years experience as the lead admin of a regional Internet service provider. I was responsible for the network (Both ISP side and customer premise side), remote access for users, all ISP related unix hosted services, and some CGI development for key customers.
My resume.

I am looking for opportunities in both large and small companies. I am willing to relocate to a location that is compelling and family friendly, or to otherwise commute by car or air.

Contact Info:
Jason Fesler
Tracy, CA


877-433-7537 x22
jfesler@gigo.com